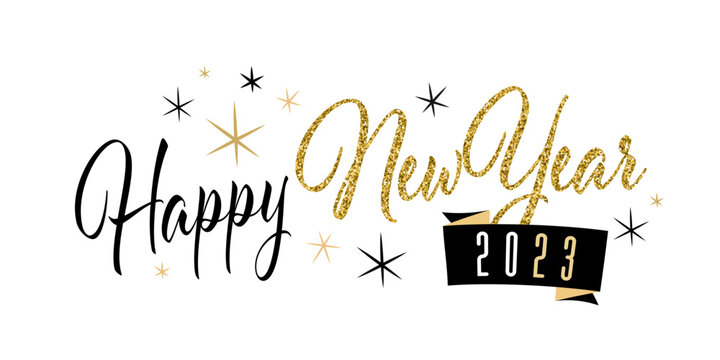 Happy New Year!
As we say goodbye to the old year and welcome in the new, it's a time for reflection and for looking forward. It's time to celebrate the accomplishments of the past year and set new goals for the year ahead.
This past year had its challenges, (many) but it has also brought us new opportunities and moments of joy. Let's take a moment to be grateful for all the good things in our lives and to appreciate the people who have supported us.
As we enter the new year, let's make a resolution to be the best versions of ourselves. Let's make a commitment to be kind and compassionate, to work hard, and to never give up on our dreams.

This year, one of my largest tasks is that I am working towards decluttering my things. It's a way to start the year fresh and create a more organized and peaceful living environment.
Decluttering can seem like a daunting task, but it's actually quite simple. Start by going through each room of your home and getting rid of anything that you no longer need or use. This can include clothes that no longer fit, old electronics, and clutter that has accumulated over the years.
Decluttering helps to create a more visually appealing and functional space, but it can also have a positive impact on your mental health. A cluttered space can be overwhelming while a decluttered space can promote a sense of calm and control.
If you're looking for a resolution that will make a big impact on your life, consider decluttering a space. It may take some effort, but the end result will be worth it

If you have been following my artwork then you might know I am also focusing on more traditional pencil artwork.
There is a certain joy and satisfaction that comes with creating traditional pencil artwork. Whether you are an experienced artist or just starting out, the process of creating a piece of art with pencils can be a fulfilling and enjoyable experience.
One of the great things about pencil artwork is the versatility and range of styles that can be achieved. From detailed, realistic drawings to more loose and expressive pieces, pencils allow for a wide range of techniques and styles.
Another joy of creating traditional pencil artwork is the sense of accomplishment that comes with completing a piece. The process of taking a blank piece of paper and turning it into a finished work of art can be very rewarding, and seeing the finished product can be a source of pride and satisfaction.
Additionally, creating traditional pencil artwork can be a great way to relax and unwind. The act of drawing can help to clear the mind and provide a sense of calm.
Overall, the joy of creating traditional pencil artwork lies in the process of creation. You will get a sense of accomplishment and relaxation.
See my newest Artwork here
Here's to a happy, healthy, and prosperous new year for all! Wishing you all the best in the year ahead. Good luck with your own resolutions!